Our employees

Meet some of our highly talented team.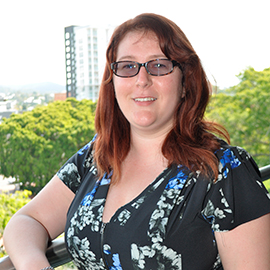 Jess
Software Team Leader
---
I've been at Transmax for more than ten years and originally was employed as a software developer. In my time here, I've been given exposure to many areas of the company and I'm now a Software Team Leader working in the quite specialised, yet critical, area of STREAMS Arterials and Device Management. The best thing about working at Transmax has been the mentoring I've received from senior ITS experts in the company. They've always been available for me to ask questions and exceptionally willing to teach and pass on their knowledge. You might think it would be a bit daunting being a woman in such a male-dominated field as software development, but I have never been treated as anything but a valued and skilled employee. The company has supported my personal and professional development throughout my time here which has allowed me to grow and build on my skills and experience, and which I continue to do to this day. Now, I'm on the Transmax training committee and get to mentor new staff myself.
---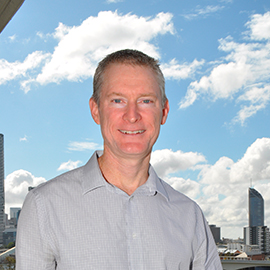 Matt
Principal Consultant
---
Working with Transmax gives me the opportunity to work in a team with a diverse mix of talented professionals. It's interesting, challenging and rewarding. I can see my contributions making a real difference, both to our immediate customers and to the communities they serve. I get the support I need to succeed from managers and peers alike. And, as a keen cyclist, I love the facilities on offer such as secure bike parking, personal lockers, and towels.
---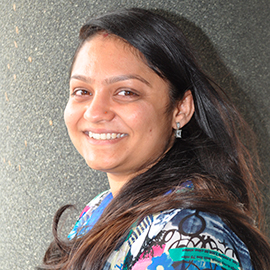 Bhumika
Software Quality Assurance Analyst
---
I joined Transmax as part of the Graduate Programme and, from day one, I have greatly enjoyed the opportunity for day-to-day learning and problem-solving. Over the past two years, from my start in Technical Support, I have gained experience in different areas of the business and I am now a Software Quality Assurance Analyst. The work culture is really flexible and welcoming and Transmax has allowed me to manage time so that I can meet other commitments outside work.
---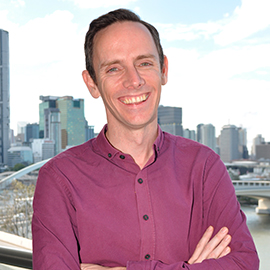 Paul
International Business Development Manager
---
I joined Transmax as a software development team leader which gave me the chance to learn about the business, its products and its customers. The knowledge I gained allowed me to transition through Project Management into Business Development. My current role has me working with international road agencies and consulting engineering services in delivering world leading transport management solutions to manage congestion, improve safety, and provide more reliable journey times to commuters. The people here are great and by working collaboratively, we're able to deliver value to our customers through innovative solutions to their problems.
---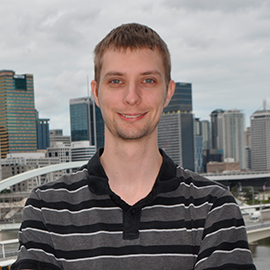 Matt
Automated Integration Testing Specialist
---
I've worked at Transmax for more than eight years and what I like about the company is that I've been encouraged to expand my skills and experience, and Transmax has supported me every step of the way. I've been a software developer and a team leader and now I'm using the knowledge I've gained to spearhead automated integration testing at Transmax. It's great to work for a company that actively encourages the professional development of its people.
---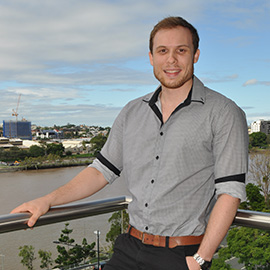 Dan
Consulting Engineer
---
I've been at Transmax for three years now and, originally, I joined Transmax as part of the Graduate Programme. I have a double major in Civil Engineering and Information Technology and I was excited to work for a company that allowed me to combine those two areas in a field where the work I do helps make life better for road users across Australia. I started in Technical Support but was encouraged to expand my skills and knowledge and am now a Consulting Engineer. Through Transmax, I also got the opportunity to work for six months in an actual traffic management centre where I could see the practical applications of the software that we develop.