---
What is STREAMS
Smart Motorways?
Transmax's STREAMS Smart Motorways solution is a sophisticated suite of motorway management tools that is enabling road operators to tackle congestion and make people's road journeys safer and more reliable. Transport departments have seen outstanding results using STREAMS Smart Motorways. 
The solution is a comprehensive suite of algorithms that prevent flow breakdown and accidents before they happen. It also provides tools to respond to incidents, if they occur, to get people moving again. 
Transmax's solution coordinates variable speed signs, ramp signals, dynamic message signs, lane control, and travel time signs that respond in real time to whatever is happening on the motorway.  
---
---
How does STREAMS

Smart Motorways work?
STREAMS treats the motorway network as an active system where congestion and incidents can be prevented via the careful control of roadside equipment. It uses sophisticated algorithms to precisely manage the triggers of flow breakdown: vehicle platooning, dynamic formation of bottlenecks, turbulence at merges, clogged exit ramps, phantom shockwaves, poor weather and delayed response to incidents.
Some of these techniques have been used before but Smart Motorways supports a cooperative and strategic approach that manages journeys from end-to-end. STREAMS integrates robust traffic detection, highly advanced dynamic metering algorithms and complementary traffic management components that work together to prevent the breakdown of motorways and improve predictability. 
---
---
The cost of congestion cannot be underestimated.
In the U.S. alone, congestion cost $305 billion in 2017,
an increase of $10 billion from 2016*.
STREAMS Smart Motorways is an exceptionally cost-effective investment. 
Reducing congestion on highways means people and goods experience more efficient road journeys, which in turn supports the economy.
---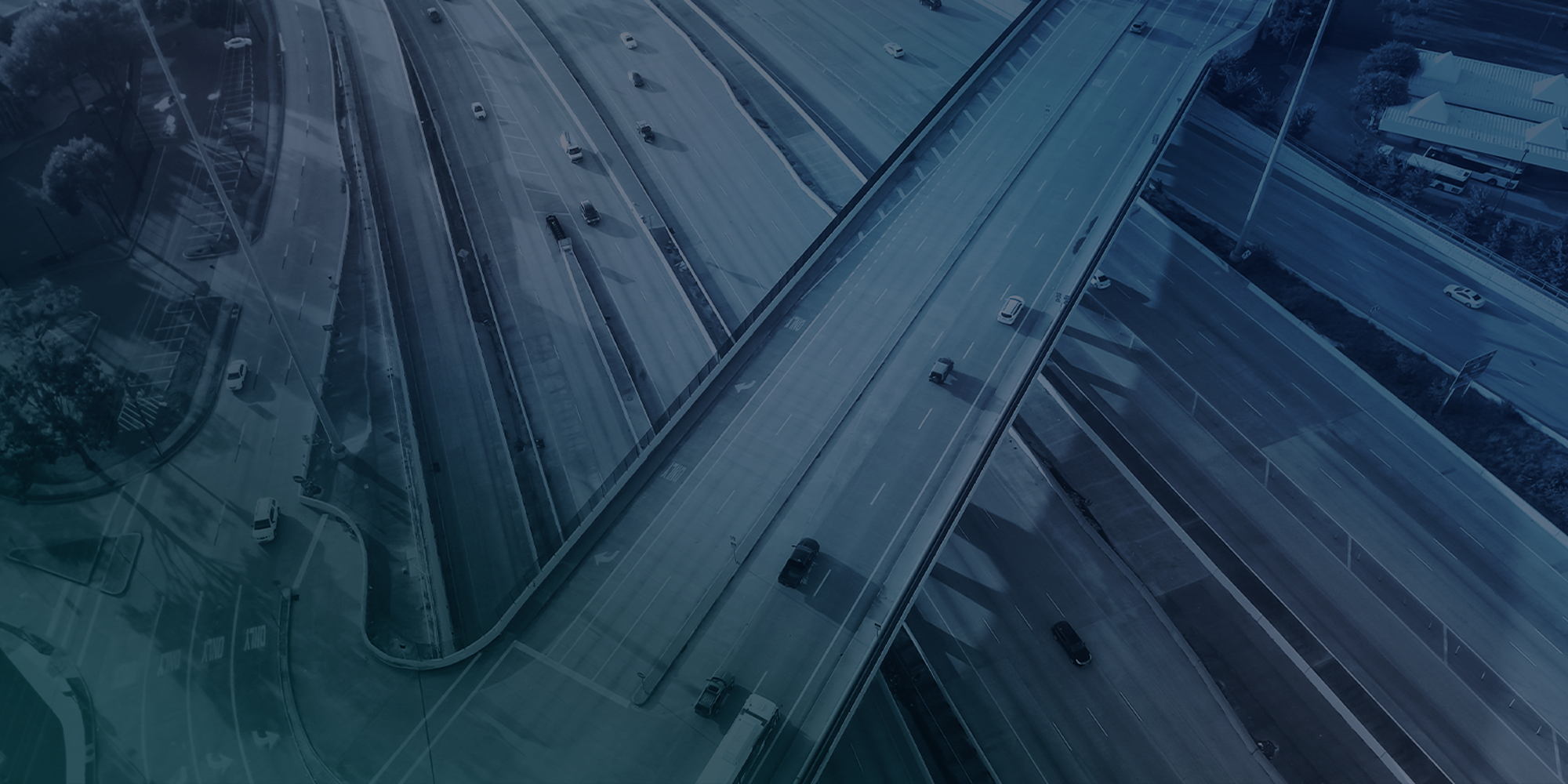 TRAVEL TIME ADVISORY
How this works

OFF RAMP MANAGEMENT
How this works
DYNAMIC VARIABLE SPEED LIMITS (DVSL)
How this works COORDINATED RAMP METERING
How this works Managing congestion
with STREAMS Smart Motorways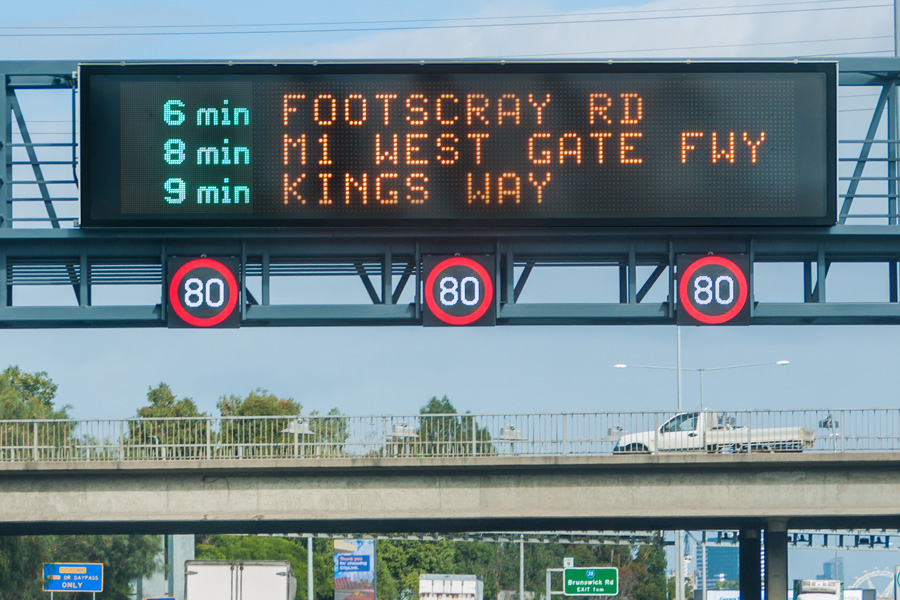 TRAVEL TIME ADVISORY
STREAMS Smart Motorways calculates motorway travel time using vehicle detector or Bluetooth data and shows it on signs along and around the motorway.
Signs ahead of decision points provide data about alternate routes to popular destinations. This enables automatic load balancing on the road network which helps to relieve congestion by changing driver behavior.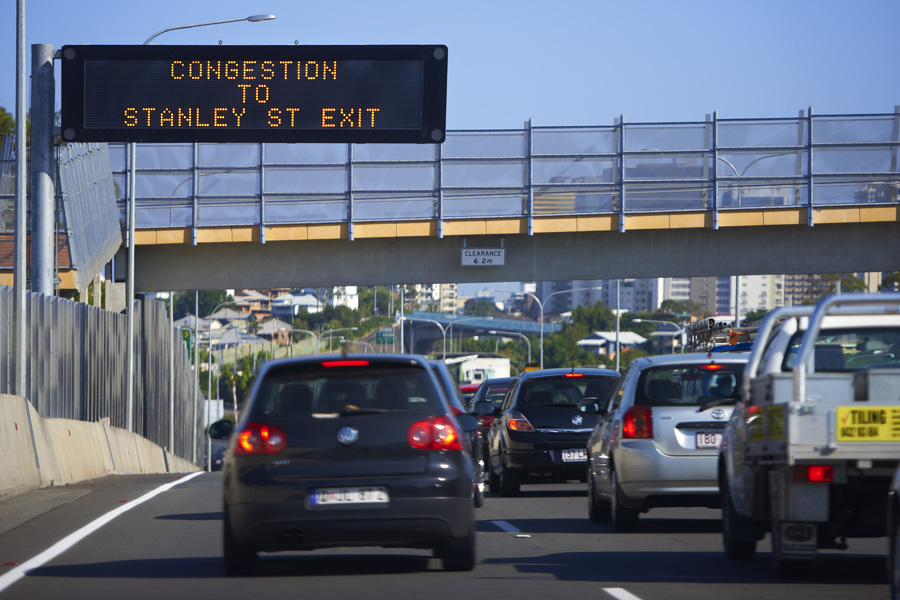 OFF RAMP MANAGEMENT
The Exit Ramp Queue Estimation (ERQE) algorithm uses detectors installed on the exit ramp to determine if there is a queue that is about to spill back onto the mainline.
If it is, then STREAMS Strategy Manager can be used to send requests that increase flow through the traffic lights at the end of the exit ramp, or to put warning messages on signs on the motorway or reduce speeds.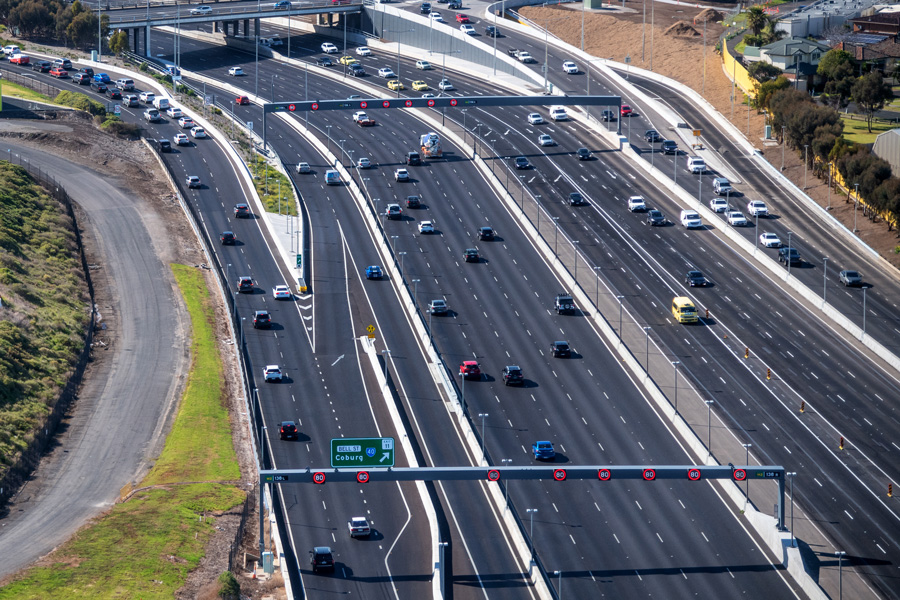 DYNAMIC VARIABLE SPEED LIMITS (DVSL)
Research shows that reducing speed limits can shift traffic patterns and stabilise flow.
However, to be successful, control must be perfectly timed and coordinated with ramp meters that simultaneously adjust to the change in traffic state.
DVSL is a unique algorithm that is specifically designed to work with ALINEA HERO. There is no other variable speed limit algorithm that integrates with a ramp metering algorithm.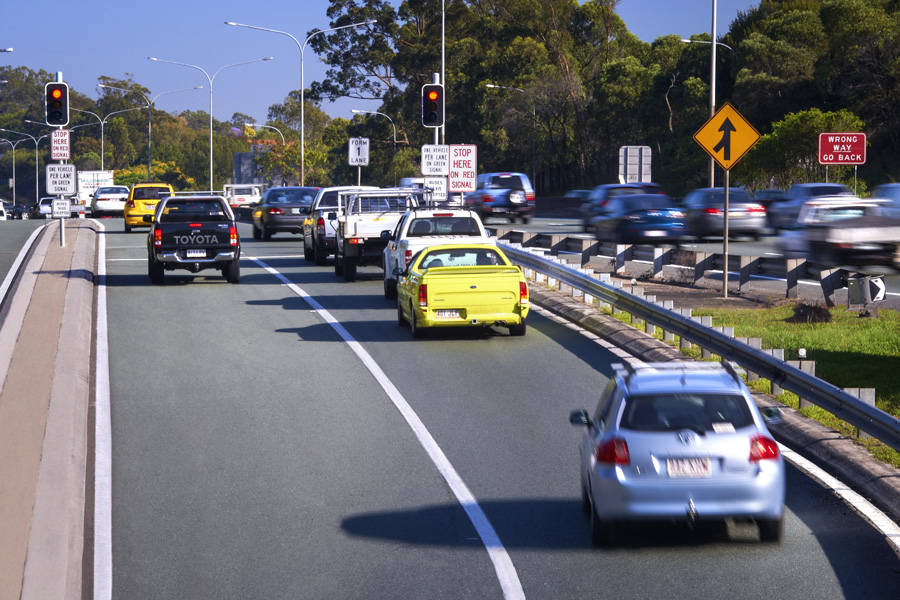 COORDINATED RAMP METERING
STREAMS Smart Motorways responds to real-time traffic by manipulating ramp metering rates on a corridor-wide basis. It controls and coordinates all entry ramps along a route to manage the mainline freeway at a number of critical bottleneck locations to disperse on-ramp vehicle platoons and ensure traffic flow is evenly distributed into the merge area. It also facilitates faster recovery of the freeway after congestion caused by a crash or unplanned event. Coordinated ramp metering is the key to addressing congestion.
The solution uses sophisticated ALINEA HERO ramp metering algorithms:
ALINEA manages local metering to fix congestion near the on-ramp HERO balances equity of access and demand across the network.
---
AUTOMATIC WEATHER RESPONSE
How this works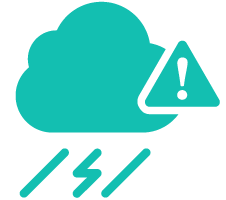 EVENT MANAGEMENT
How this works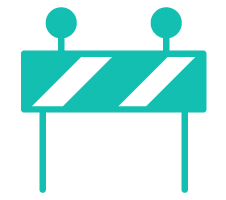 manages incidents and events
How STREAMS Smart Motorways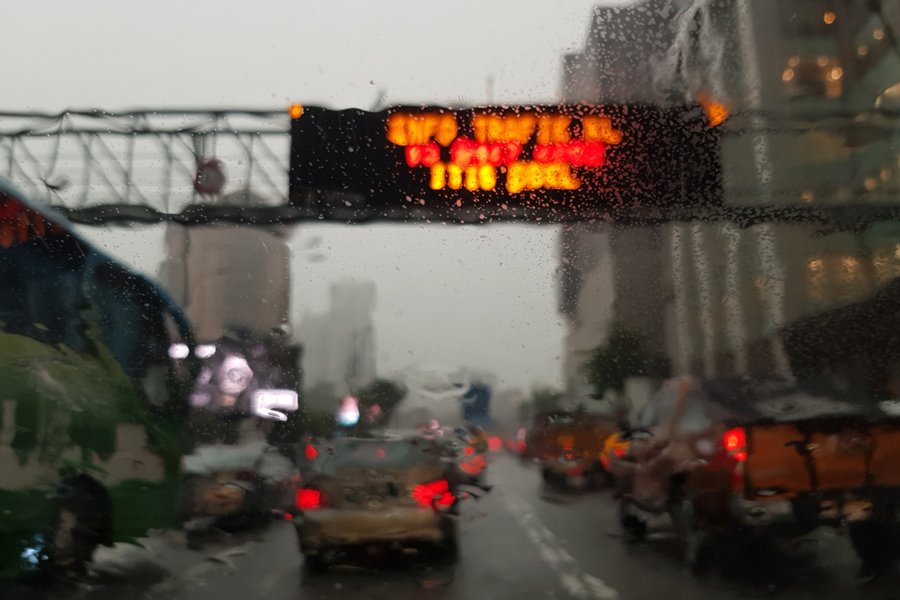 Automatic Weather Response
Weather sensors can be integrated with STREAMS, detect heavy rain, poor visibility or surface friction and automatically lower the speed limit and put warnings on variable message signs.
Event Management
STREAMS Smart Motorways uses a rules-based engine to manage speed limits, lane closures, variable message signs and ramp metering sites in the event of motorway incidents, planned events and adverse weather conditions. This feature of STREAMS allows traffic operators to coordinate multiple devices so they can close lanes and change signs in response to an event. With STREAMS Smart Motorways, major incident responses such as the closure of a motorway can be implemented in under 10 seconds.
---
---
Success of STREAMS
Smart Motorways in Australia
STREAMS Smart Motorways is delivering outstanding results for government road agencies and improving the journeys of millions of people. In Australia, Victoria's most congested freeway has seen outstanding results from STREAMS Smart Motorways.
---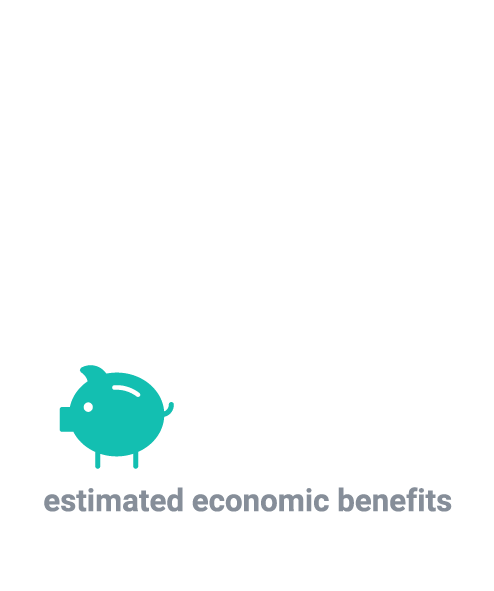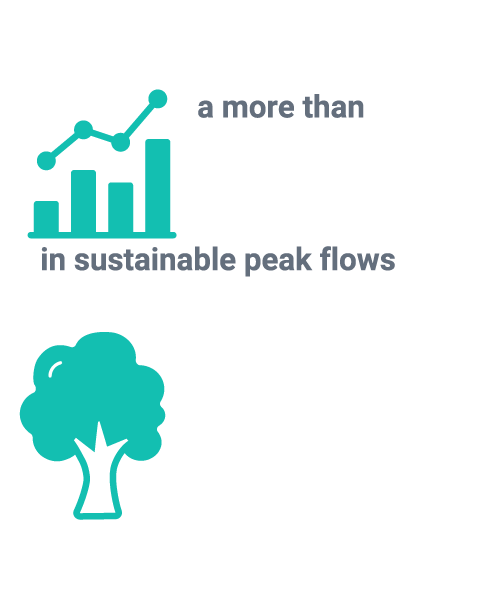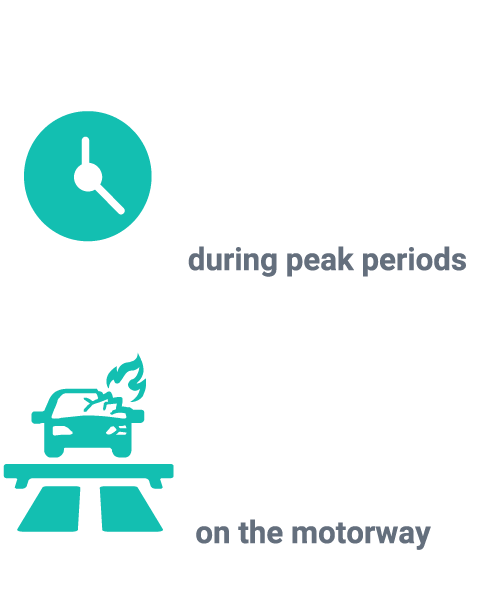 ---
STREAMS Lane Use Management System active on the M80 Freeway
---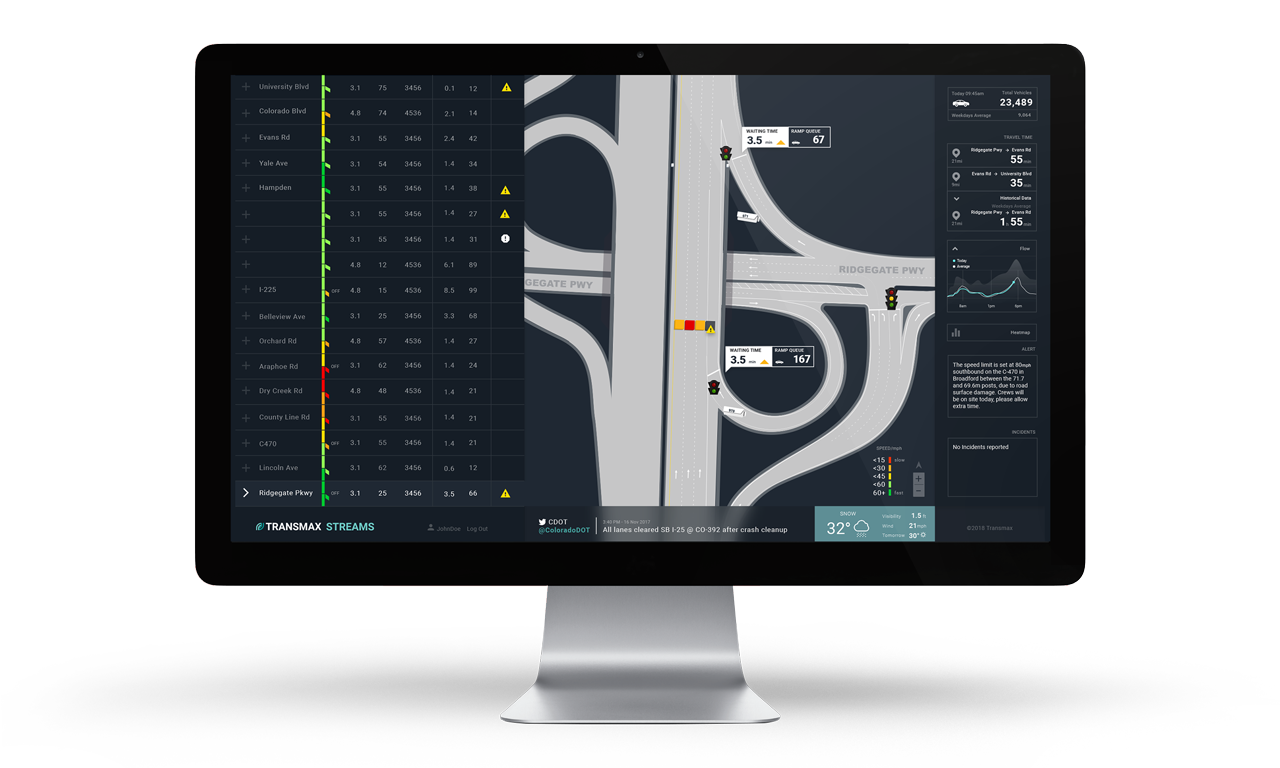 US trial of STREAMS &nbspSmart Motorways
STREAMS Smart Motorways is being trialled by the Colorado Department of Transport (CDOT) as part of a managed motorways Smart 25 pilot project along I-25 in the Denver metro area. CDOT is working with Transmax, WSP and VicRoads to undertake this project. The aim of the pilot is to address recurring congestion and unreliability on this vital link between Denver's central business district and the Southeast Denver Tech Center.
read more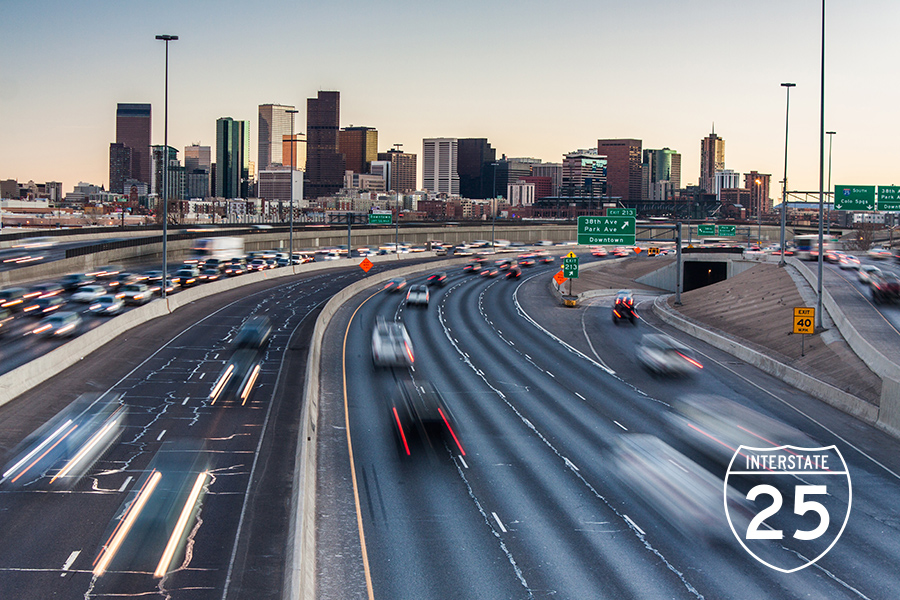 US trial of STREAMS Smart Motorways
Get in touch with Transmax to find out more about the trial of STREAMS Smart Motorways in Colorado.
The aim of the trial is to demonstrate the effectiveness of managed motorways, specifically the coordinated ramp metering approach, to control traffic flows within the corridor to reduce congestion, improve safety, and increase the overall efficiency of freeway traffic flows. While the full STREAMS Smart Motorways solution integrates a range of tools to achieve maximum benefit, it is anticipated the trial will indicate the benefits of coordinated ramp metering and STREAMS. The SMART 25 Pilot will be deployed along northbound I-25 from RidgeGate Parkway in Douglas County to University Boulevard in Denver, connecting downtown Denver to the Southeast Denver business corridor. The trial is scheduled to commence in early-2020 after completion of civil works.
FIND OUT MORE
---
Start your journey
with STREAMS Smart Motorways  
If you are hoping to address congestion through coordinated ramp metering or achieve maximum benefit from the full STREAMS Smart Motorways solution, Transmax can work with road departments to integrate the managed motorways features that will most effectively meet your needs.
---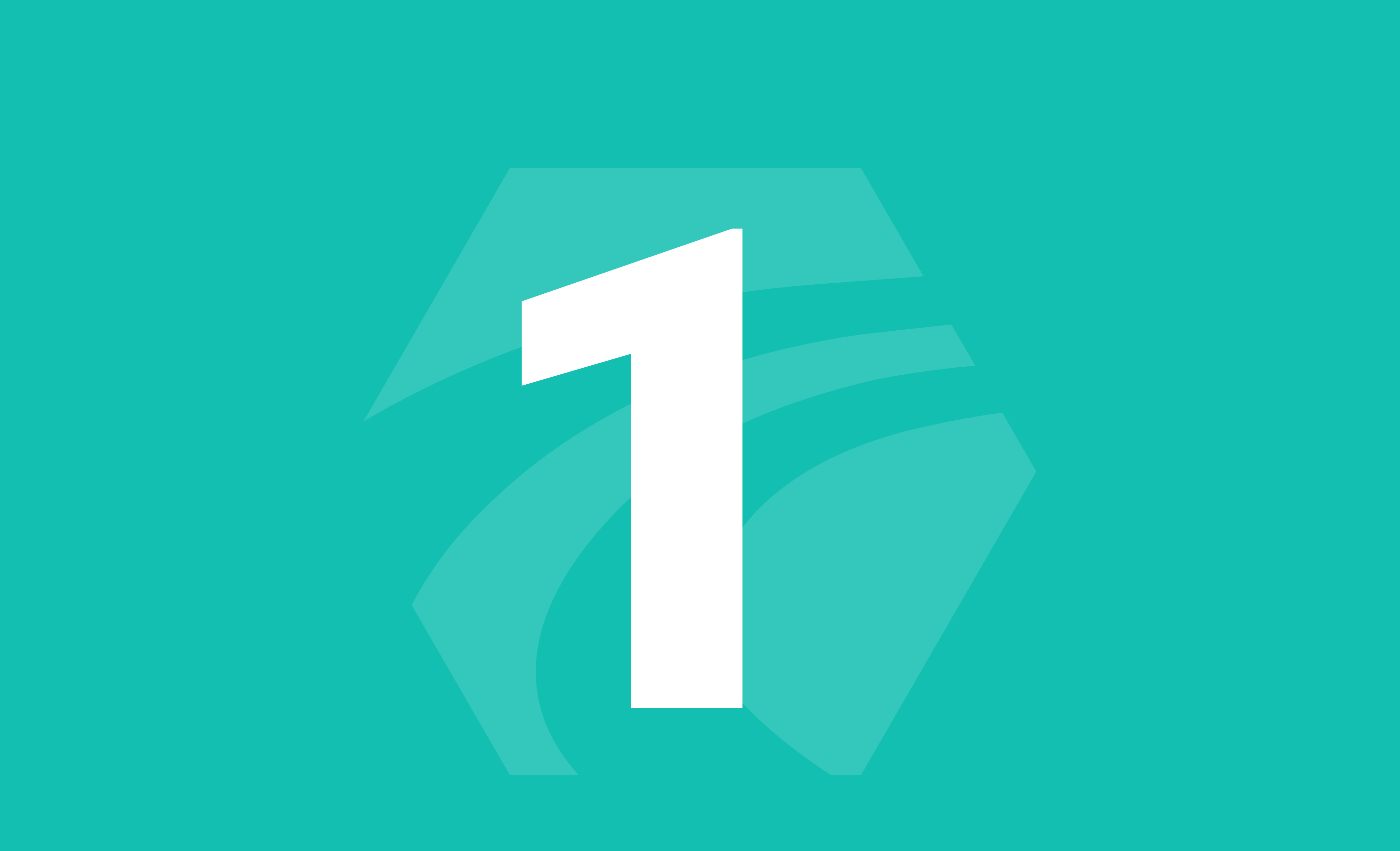 Coordinated Ramp Metering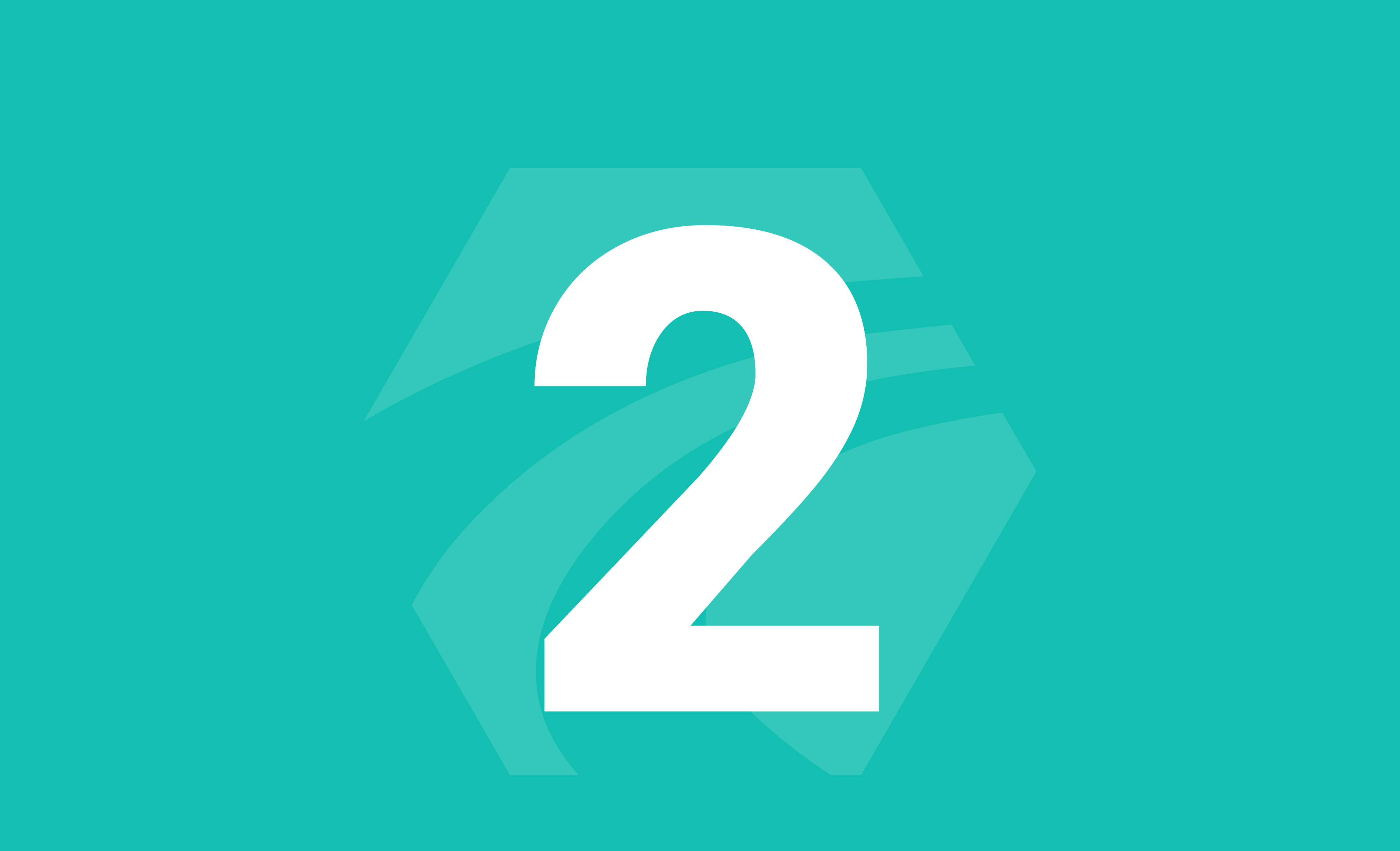 Additional Congestion Reduction
Dynamic variable speed limitis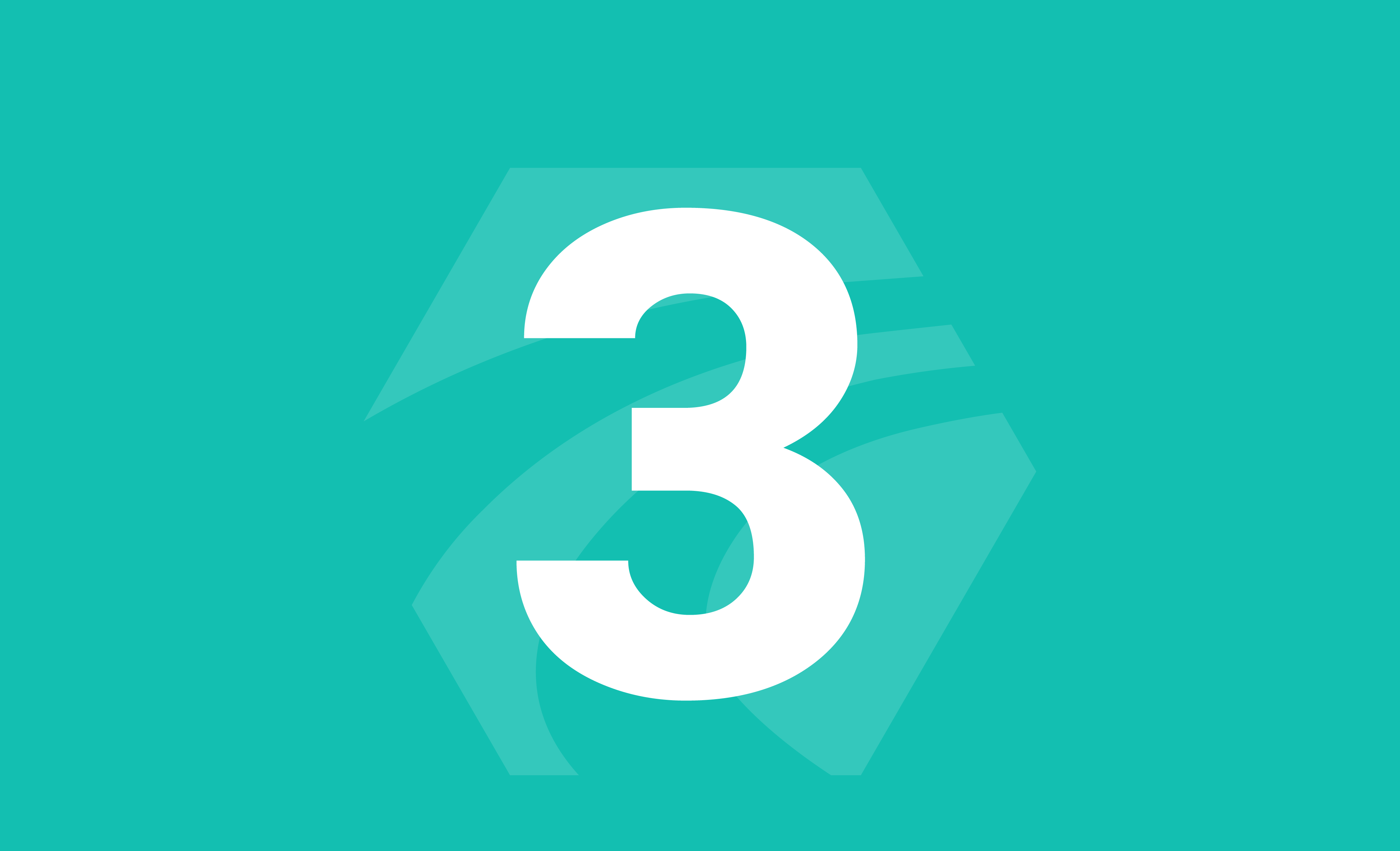 Active Event Management
Lane use management signals
Automatic weather response
Advanced freeway-to-freeway management
---
---

---
About Transmax
---
Transmax is the solutions provider of the international award-winning ITS platform STREAMS. We exist to improve people's lives by providing industry-leading transport solutions and help move millions of commuters around road networks every day.
Transmax is a government-owned entity supporting transport departments and road operators to achieve safer and more reliable road journeys. 
We offer customers systems engineering, software design and development, along with a range of consulting and support services throughout the entire ITS lifecycle.
With 50 years of ITS experience, we help customers realise the community and economic benefits of optimising transport networks by providing smarter, more sustainable ITS solutions.
---
---
---
Contact Us
Get in touch with Transmax to find out more about STREAMS Smart Motorways and how your transport department and community can benefit from reduced congestion and more reliable road journeys.
---